This workshop was hosted by Alexandra Lunn. The workshop was called Craft in the Digital Age – Make your own typeface
The description of the workshop below:
What does it mean to handle both folklore craft and twentieth-century graphic design and typography as "traditions," as "heritage"? How is collaboration shaped by the sharing of traditional crafts in a global community?
In this series of six, half-day workshops, you will learn how to build and construct your own typeface from scratch.
The process will be simple, therapeutic and collaborative. You will learn through doing. You will walk away with a tangible result that you can use again and again, as well as the feeling of wanting to do and create more.
The process will be documented and kept by AL studio who will then create a collective font from the 3 day period which will then be shared with you for you to use on a Mac; we will send out to all participants later in the year as a souvenir and a reminder of the fun of an interactive workshop.
Craft in the Digital Age: Make your own Typeface is part of Being and Appearing, a programme of contemporary visual art curated by Kirsty White for the Swiss Church in London.
I found this workshop a lot of fun and also crafting a typeface out of paper non restrictive and free flowing.
The end results were great! Please see below of what we collectively came up with.
It's not the most functional of fonts as a playful abstract font it definitely works.
We used Glyphs app to digitalise the letters once we cut them out.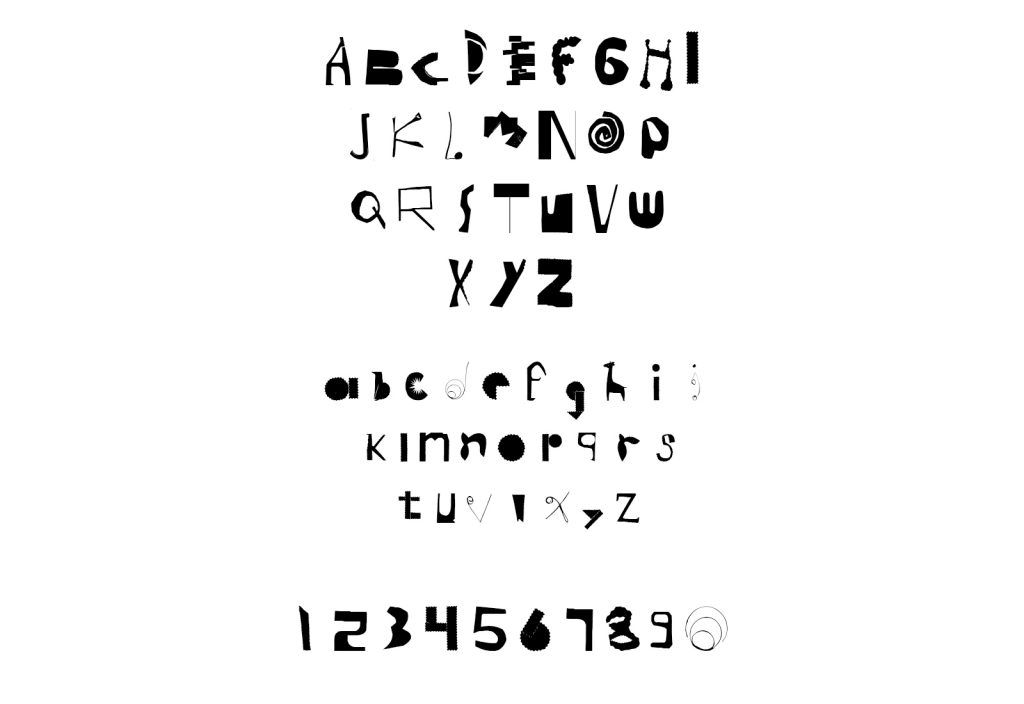 ---
Some of my experiments.
---