Kiss my art is a brilliant art event that's held every couple of weeks at the Vault in central London, Leake Street, SE1 7NN.
10 Artists battle against each other while drawing live as the audience watches on. There are 3 rounds and the audience gets given 3 tokens for 1st, 2nd round and 1 final round. The audience gives the token to the chosen artist of choice. The artist with the most tokens wins.
I was blown away by the quality of the artwork in the time frame the artists had been given. Please see below some videos and photos from the event.
---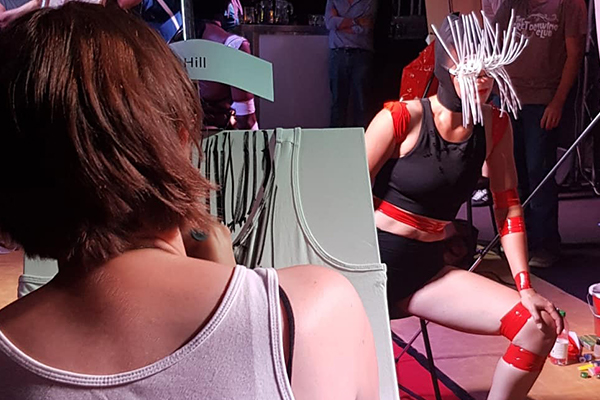 ---